Yes! We Repair Garbage Disposals in San Jose, CA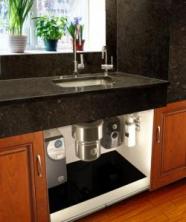 When you want garbage disposal service, you want it done right, the very first time.
Our plumbers are trained and experienced in all makes and models of garbage disposals, so they do the job right.
We are prepared to install, repair or replace garbage disposals at a moment's notice. For immediate assistance, call 408-834-7870 now.
Our San Jose Plumbers Are Your Garbage Disposal Authority

Do you need a new garbage disposal for your home? We're more than happy to help you select and install a garbage disposal that meets your needs. There are a few things to consider when choosing a garbage disposal:
Price
Budget is a consideration for many. As with anything, remember that you get what you pay for. The more expensive units can handle more food, they break down less often, they last longer, and they may have better warranties.
Size
More powerful units tend to be bigger. It's necessary to measure the unit and your available space before purchasing and installing a unit, though. Some units are simply too big to fit under smaller sinks.
Feed Type
Garbage disposals can be either batch feed or continuous feed. Continuous feed types are the most common. They allow you to keep feeding waste into the unit as needed. Batch feed types require a cover to be placed over the unit before operating it.
Motor Strength
The motor power will determine how much waste can be fed into the unit. They will be able to handle large loads and they are less likely to jam or break down if the wrong type of waste is fed into them. To speak with a plumber about installing a new garbage disposal in your home, call 408-834-7870 today.
Save Money with a New Garbage Disposal
Jams are the most common reason that garbage disposals stop working. Sometimes the jam can be cleared by removing clogs from inside the unit, but be extremely careful and never insert your hand into the unit. The following items can jam disposals or cause buildup over time:
Grease
Bones
Metal
Dirt
Foods that are too fibrous or stringy
Starchy food
Eggshells
Pasta
Rice
If your garbage disposal has stopped working, let us know and one of our plumbers will identify the problem. Call 408-834-7870 today to speak with one of our team.