Why Should We Be Your Go-To San Jose Plumbing Team?
We give appointment times, not appointment windows. You won't wait around all day when you call our plumbers.
Our San Jose plumbing technicians are fully trained, licensed, and insured to handle a wide variety of everyday plumbing needs.
Our calls are answered by local, live customer service reps who can answer many of your questions over the phone.

We only use the best plumbing equipment and tools in the industry, so our work lasts longer.
We provide free estimates for many jobs.
We only staff the most dependable plumbers in San Jose, bar none. Expect our technicians to arrive on time, do the job right, treat your home and property with respect, and charge fairly for it.
Call Our Plumbers and Your Job is Done

When you call our San Jose plumbing technicians, your job is already done. You'll be greeted by a friendly plumbing associate within a couple hours - not days - and we'll be sure he has all the knowledge and equipment to get your job done right the first time. All of our professionals are backed by a fully-equipped fleet of work vehicles which each stock over 2000 unique parts, so we can get the vast majority of emergencies fixed without return trips or lengthy over-the-phone situation assessments.

We want to be your every time, any time San Jose plumbing company, and we're ready to fight for the privilege. You can depend on us to have an experienced professional on call any time, day or night, because you never know when you might need us. We work hard to keep professionals on-call and in the field at all hours of the day, and our efforts have paid off. When you call San Jose's most trusted service providers, you can expect emergency plumbing service under two hours in most cases. Your plumbing emergencies won't wait, and neither should you.
We Can Handle 100% of Your Plumbing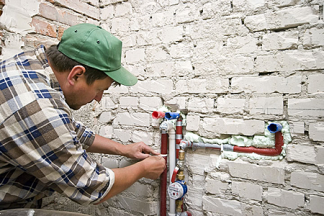 The only thing worse than a toilet backing up when your in-laws are in town is to wake up a week later to find out you hired the wrong plumbers. When you hire us to fix your plumbing, we fix it, and it stays fixed. All of our San Jose plumbing professionals use only the highest quality parts - never cheap, thin PVC and discount fixtures - because you should be able to rely on your plumbing. When customers call other plumbers again and again, it's because the only plumbers cut corners and their repairs don't hold. When our customers call us again and again, it's because they've finally found a plumber they can trust.

Proudly Servicing Residential and Commercial Customers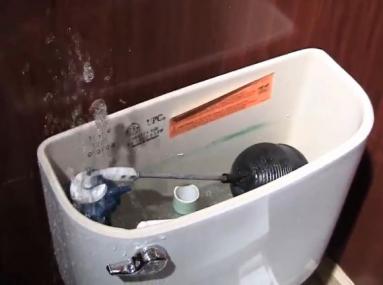 Our San Jose plumbers take their jobs seriously, because even a minor plumbing issue can turn into a full-blown plumbing catastrophe in a matter of minutes. It's never fun to deal with plumbing problems at home, but the fallout can be even bigger at the office, where dozens or hundreds could be relying on the same fixtures, day in and day out. A plumbing emergency in a commercial setting can wreck productivity at the least, and cause evacuations, or even lawsuits, if things get really out of hand.
Now, more than ever, you can't afford to wait on plumbing emergencies. Our plumbers work 24/7, so we can fix problems during the night and have things flowing again by the next day, as if nothing ever happened. Our San Jose plumbing professionals are always ready to tackle the dirtiest plumbing messes - the kind you don't even want to hear about, let alone have to deal with - so your day can get back to normal as soon as possible.

Our Plumbers Know the Ropes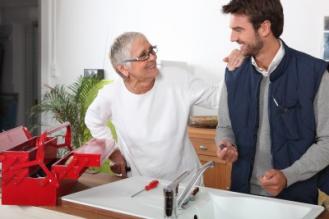 If it's related to plumbing, we know how to fix or deal with it. Our experienced San Jose plumbers can fix leaks, install new sinks, clear drain systems, or even re-pipe your entire office. Call on our smart, lightning-fast plumbing staff to repair your water, sewage, and gas lines, or for a bid on your large plumbing projects. Rely on our San Jose plumbing contractors to service all your plumbing needs quickly and efficiently, every time.
If you own a home or commercial space, then you know just how important it is to have a solid relationship with a plumbing company. We know that you need the very best services sometimes at the very last minute. After all, who can expect that their water heaters will break or that a drain will clog? The worst problems always come out of the blue, and this is why we are available twenty four hours a day and seven days a week.
Call The Most Dedicated Plumber in San Jose Today!